Last month, we went to a different kind of wrestling show. In Japan, women's wrestling has been regarded with equal prestige as men's wrestling for decades. And while women's promotions aren't selling-out 30,000-seat stadiums like they were in the 90s, some of the best wrestlers in the world (male or female) are still putting on amazing matches for fans.
The hot promotion right now is called Stardom, and is home to excellent performers such as Kairi Hojo, Io Shirai, and Mayu Iwatani, aka "Threedom" the top three stars of the company:
We thought it would be interesting to go to a non-NJPW show, to see what the differences between the promotions are. As a bonus, the event was held in the legendary wrestling mecca of Korakuen Hall (the same venue where we saw our first show last year).
Because of the fancy lighting setup, a lot of our pictures didn't turn out great, so I'm mostly using pics from the internet.
As expected, the show a lot of fun, and had a totally different atmosphere from NJPW. Stardom has a much more casual presentation compared to NJPW's very official, sports-like vibe. During the matches, the Stardom wrestlers would interact with the crowd a bit, and even hang out and chat with the audience after their matches.
Additionally, the show is presented like a pop-music concert, with musical interludes, and a J-pop girl group opening act:
Even the ring announcer came out to dance with them before beginning the show.
Also, people threw tons of streamers for their favorite wrestlers:
And the costumes are way better: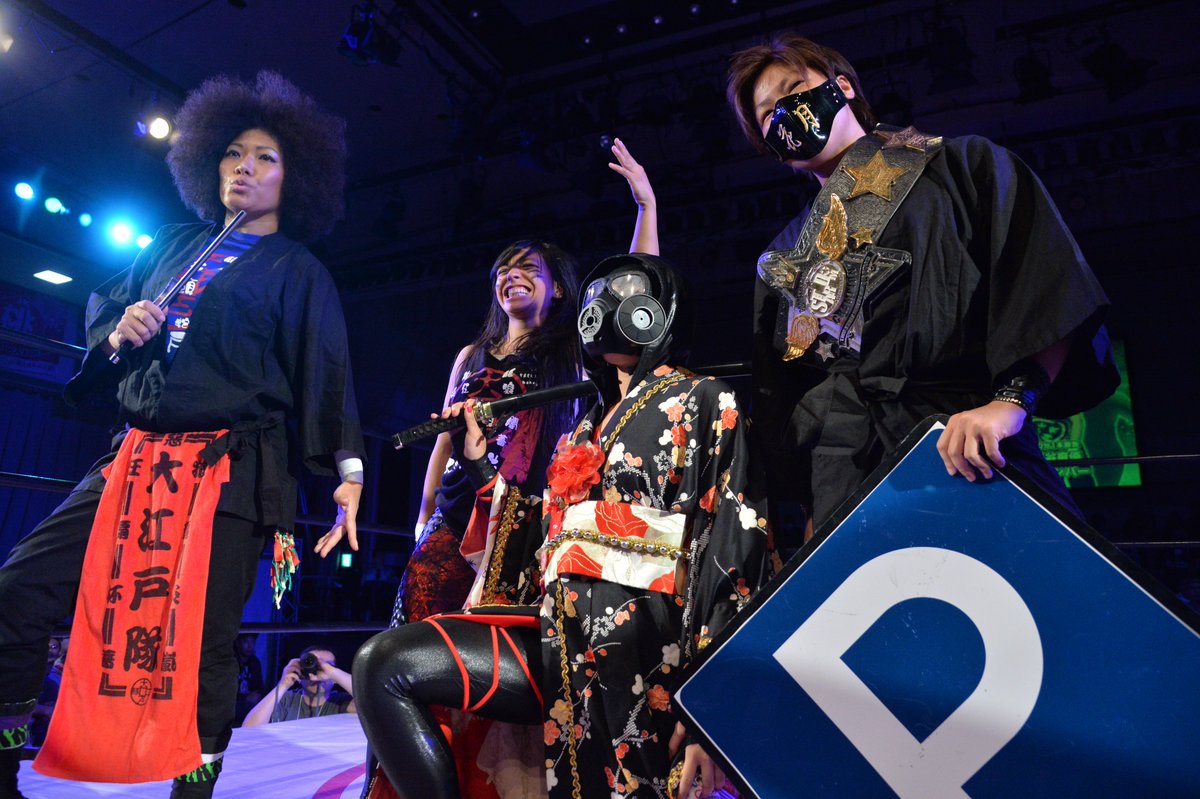 All in all, it was a really fun show, and a great experience. Here are a couple of clips from the final two matches from the official Twitter account, just for some context (click the blue play button to watch):